Dean Anthony – One year as a Wibbler
It's been a whole year since I've started at Wibble. It is rather scary how quickly it has passed. It seems like only yesterday I was being interviewed by Paudie while being distracted by the plumes of smoke still coming off the Primark building in the window behind him. Aww, memories. Still, I got the job and I've been quite busy. 
At Wibble, I've been honing my skills as a Digital Designer. I've been given more responsibility than my previous studios, acting as lead designer on all new websites and even the odd bit of print. It's been great working with like-minded developers that aren't afraid to try something new in web design.
12 months ago I packed up my life and moved to the big smoke. Belfast. While just down the road from the grand old land of Fermanagh. A county with not many people and not much going on besides some beautiful lakes and the odd National Trust property. A place where tourist information suggests the cinema as an activity on a Tuesday night. It is lovely to visit but I feel like I did my time living there. 
Now, I've firmly settled back into city life. I lived in Belfast about 6 years ago but I can appreciate it much better now that I'm no longer a student. Having money is certainly a plus. Food in Belfast is amazing, so many wonderful places. A personal favorite of mine is Deane & Decano. The food never disappoints and the atmosphere is great, but since this isn't a TripAdvisor review I'll move on. Coffee has also seen a massive improvement and intake. No longer am I consuming the brown water that was being passed off as coffee. Now it has been replaced with flat whites. So many in fact that I'm pretty sure my Monzo squeals every-time I tap to pay. 
Switching Roles
In my previous job, I started as a Graphic Designer but gradually my role changed into a bit of everything. Web design, print design, social media. This gave me an idea of what I was looking for in my next role. 
At Wibble, most of my work comprises of work for the web. UX is vital when designing for clients and it is something that I've vastly improved on over the last 12 months. My official title is Digital Designer but the odd print job has made its way through, which is welcome. My new colleagues are great and we bounce off each other quite well. However, I can regularly sense Karl peering at my screen whilst I'm designing. Luckily we've moved the office now so he is now the other side of the room. Result! ✌️
In all seriousness, I work with a great bunch of guys.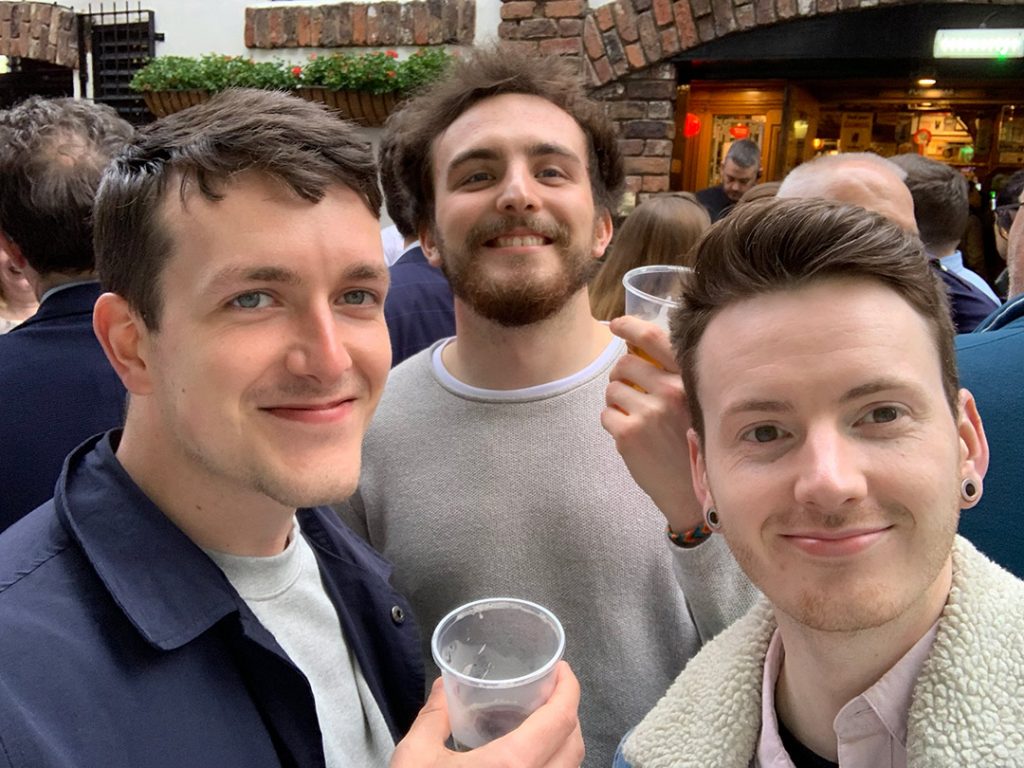 The Work
The work at Wibble is certainly varied. I've had many a project that has launched since I started. It still fills me with glee when a website I've worked hard on is pushed and is live! That first load of a website is everything. From working with construction companies, cosmetics companies, travel companies and schools, the work is certainly varied. One of the biggest projects was Mountain Ways Ireland. It required a vast design from scratch and had to be thoroughly thought out in terms of UX. It was a complicated project but I believe we all achieved a design of the site that works for the client and, of course, their customers. 
One project I didn't expect to take on so soon was the complete rebrand of Wibble. Mainly because I wasn't through the door that long. I was trusted with the company's image and voice and was encouraged to really explore my design skills. Working with the other Wibblers – Karl, Adam, and the man in charge, Paudie. We achieved this website that you are currently on (imagine that). You can read more about the rebrand here and about the website redesign here. 
My confidence as a designer has grown so much, and some of that can be contributed to the fact that I was trusted with such a personal project. One that would reflect the company to all our new and current clients. Being your own worst critic really can be a blessing and a curse.
The Future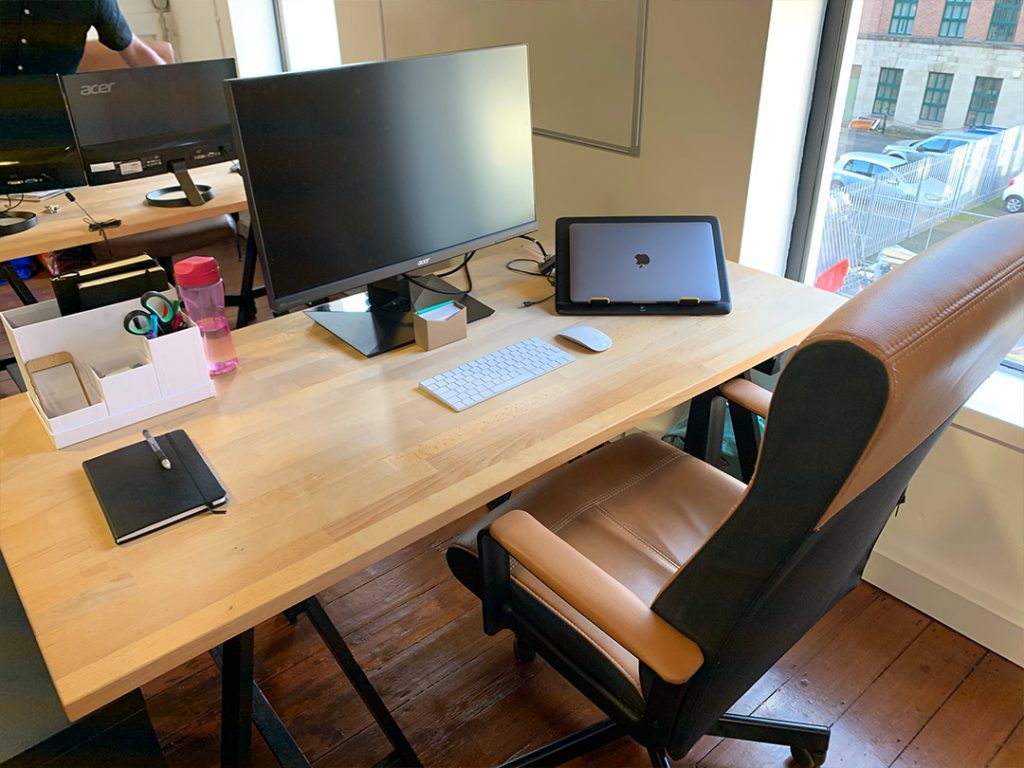 Since I've been at wibble we've moved twice, with good reason. We've celebrated Wibble's 5th Birthday (soon to be 6th) and we've hired new members of staff, with the possibility of more soon. It's exciting to see the business grow with more staff, clients and even a larger office. Working with new clients in an exciting field of design and UX is something I'm thankful to be able to continue and grow. 
---
Share this blog post
Dean Anthony McCurry
More from author
Latest blogs from Dean Anthony