Mountain Ways Ireland
Services
Background
A large hiking tour booking website to include multiple destinations, pricing structures, hiking grades with the option to take payments and full customisation of walk options. This project was designed, built and developed by We Are Wibble from scratch.
The Problem
Mountain Ways Ireland is a brand new self-guided hiking tour company and needed a strong web presence that could compete with established businesses in a similar field.
The ability to list guided hikes, self-guided hikes, tailor-made hikes and mountain courses which could be turned off and on as and when they became available was required.
A booking system that would enable the customer to book a hike and pay a deposit, selected desired dates and the accommodation were key features that were identified from the project start.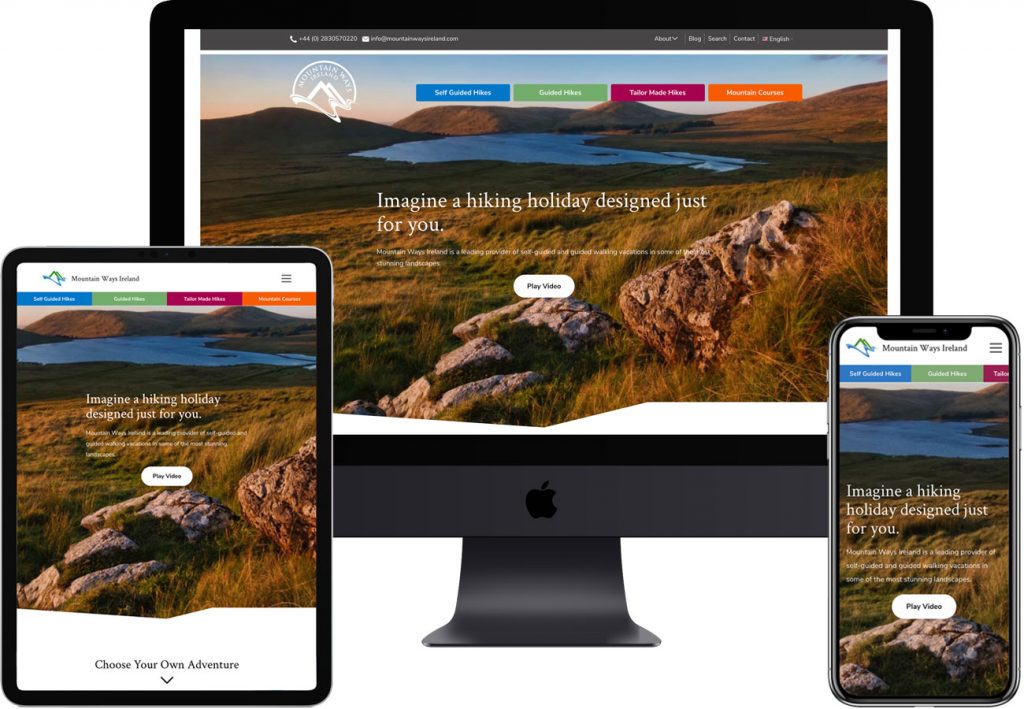 What we did
Our design began work on the concepts after full competitor analysis, UX research and an in-depth understanding of issues and KPIs.
Wibble designed and developed every element on the site in-house with a large focus on User Experience and interaction – a simple and intuitive booking form was designed and developed from scratch.
Created using WordPress, we provided a fully customised CMS that was unique to the client's specification – they have the ability to manage every element of the walks available. Using an open-source option, this stops the client from being hindered to in-house CMS solutions.
Creation of a custom booking form that enabled customers to design their ideal hike by picking dates, accommodation, location, grade and, with the option to pay a deposit was the key focus of the project. It was delivered with full control from the WordPress CMS and direct integration with stripe.com or PayPal for payment processing.
This was an extensive build. All elements were created from the concept stage right up to the development stage by Wibble.
Visit mountainwaysireland.com
Improvements
This project was one of our biggest to date and drew extensively on our expertise of WordPress, UI / UX and integrations with payment processors.
Our work at wibble speaks for itself
We can guide you every step of the way. Whether it's Design, Development, Hosting or Support – Wibble are here to help. Get started with your web project today.