Five years of Wibble
This post is written by Paudie – Founder and Managing Director of Wibble
It is with beaming pride that I am writing a blog post about Wibble being five years old. It has been tough going at times and I have the utmost respect for every single person that is running their own business, irrespective of size.
Wibble started off as my freelance pseudonym and I had been operating as a freelancer while working full time for quite some time but in 2013 I went out on my own full time.
Our first client
Year one was tough, very tough and the business could have easily ended long before the 12 months were up. But I secured a number of jobs, mostly from friends or people from my home town and this kept the lights on for year one. I remember coming out of the meeting after I had secured the first website and was unbelievably relieved – it was with Scoil Beag and it was Nicola Kindlon who had given me a shot. We still manage and host their site, five years later. Thanks Nicola.
Our first location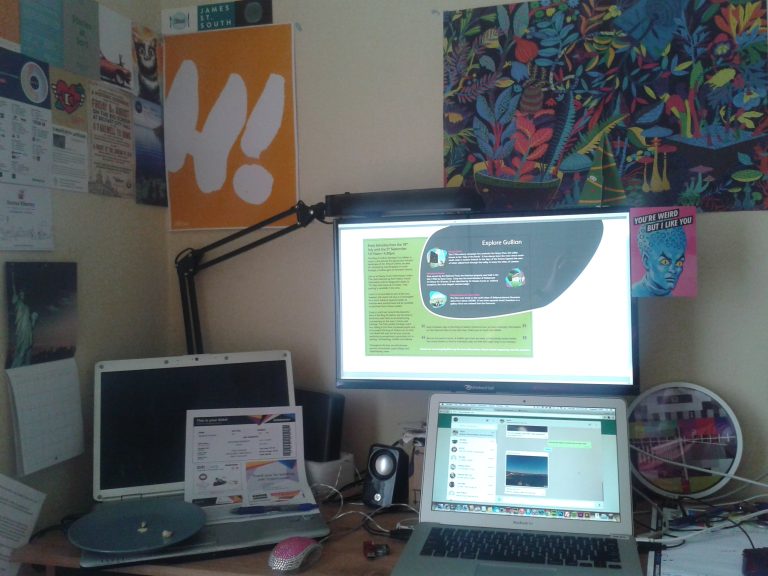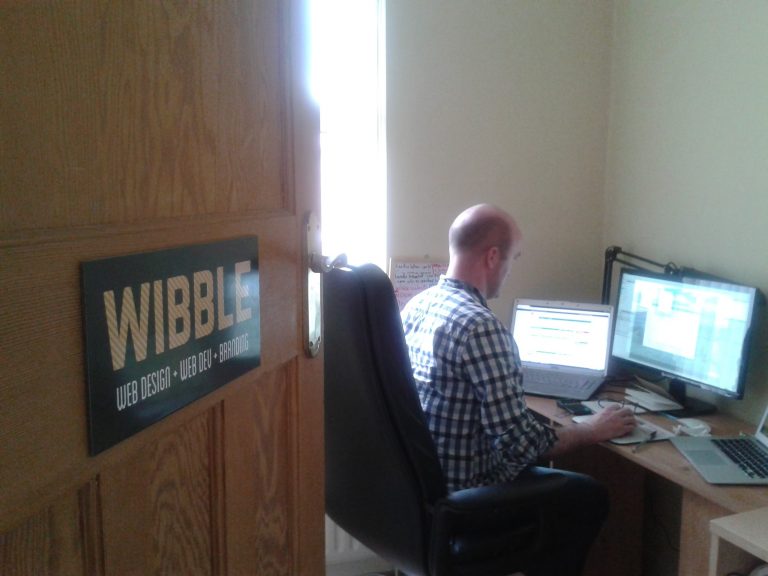 Like so many small businesses, we started really small – it was a small box room in a house I was renting in Belfast but it did what it needed to do and I worked exceptionally long hours out of there to keep the business running.
A big break
The main project we won early on was a massive site that we still manage and maintain – the Ring of Gullion website. This project went to public tender and I was very pleased to win it. It was a huge undertaking and really helped with cash flow, credibility and was a great addition to the Wibble portfolio.
I was also delighted when the site won a DANI award for the ring of Gullion site in the 'Not for profit' category. This was great re-assurance that the business has potential and was producing good work.

Years two and three
These two years were tough going, like many small businesses we struggled with cashflow at times, but we were producing good work and were gaining a good reputation for producing high quality, WordPress sites. I worked really hard to build up a strong portfolio in an effort to grow the business. We were ticking along and doing good work but this did not translate into growth for the business.

Entrepreneurial Spark Programme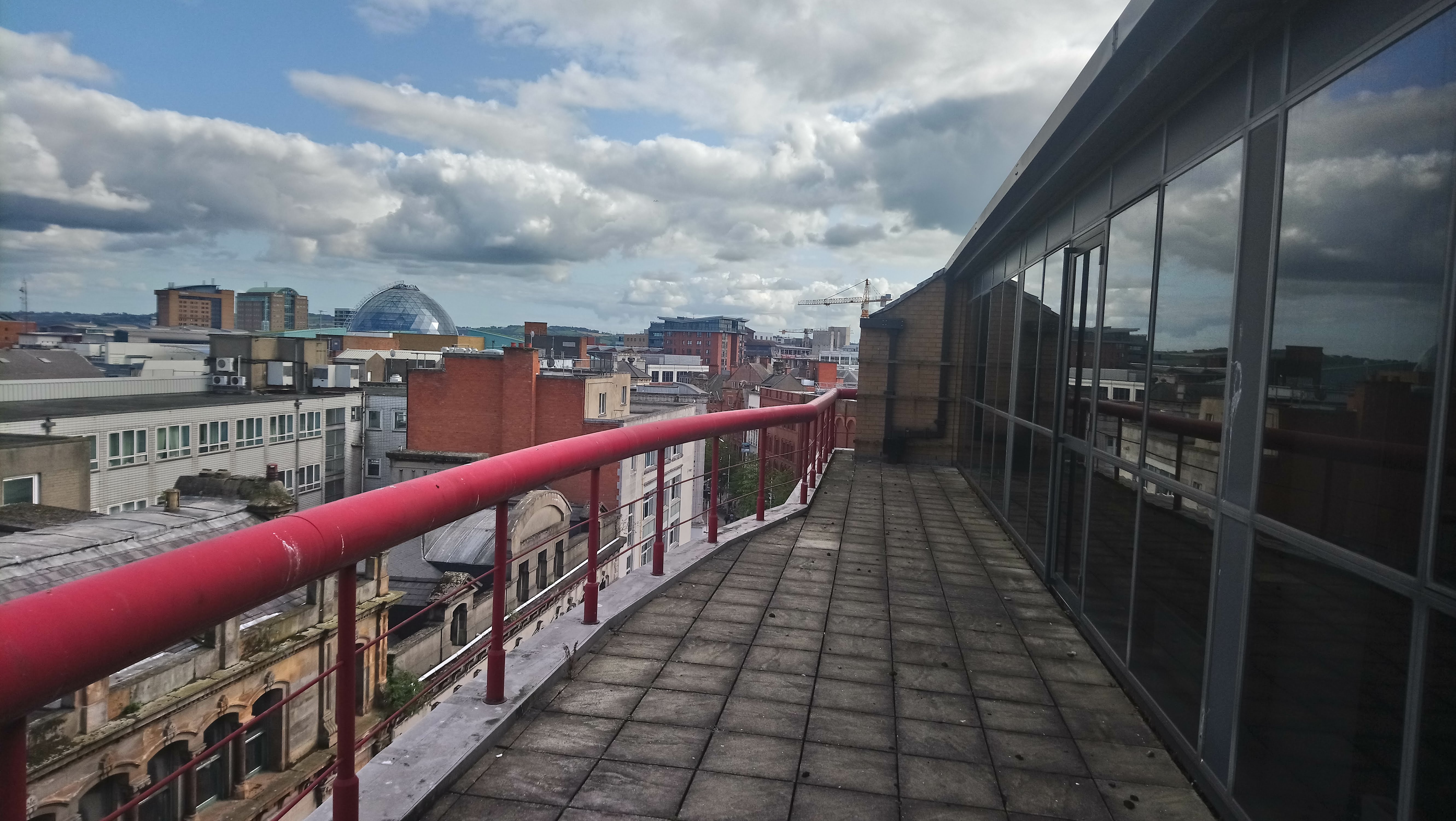 In the fourth year, I applied to enter the E Spark program (as it was then known – now the Entrepreneur Accelerator Program) that aims to support the growth of businesses through mentorship and networking. I was teamed up with John Ferris as my mentor and this is when the business started to turn around. I owe a lot to the work John Ferris and all the team put into helping Wibble grow.

Through a number of major changes to the business we really started to focus on post-launch support and providing a support service that set us apart from other web design and development studios.
We came up with and created a brand new service the Wibble Rescue Package – a WordPress management, maintenance and support service that allows us to manage and maintain any WordPress site, irrespective of who built it – this has been a massive step forward for the business and we have seen this service being used by businesses from sole traders to multi-million turnover global giants.
Our first employee
This was a massive step for the business, the business became so busy we had to bring on an employee to support me and it was Karl Proctor who accepted the offer. This was really a major jump in credibility for the business and the responsibility of paying wages to staff was a big undertaking. From day one Karl has been an asset to the business and I am pleased to say he is still with us, producing great work.
Our second employee
Shortly after Karl started and much quicker than I had intended, we took on Irene Bhuiyan as a web developer which saw another jump forward for us in terms of the ability to take on new projects and support our existing clients grow. Irene has been an amazing resource, clients love her and her attention to detail has been an asset to Wibble from day one.
This is madness, our third employee
Very shortly after we brought Irene on we needed more resources as our client base grew but more impressively, the current clients we had needed more support to aid their growth. Bring on Dean, who brought the team to four. Dean started with us only two months ago but has already produced some really impressive work and his creativity is a huge asset to Wibble.
Future plans
We are growing year on year and I am delighted with the progress so far. It's been tough but I think it is certainly paying off and we are getting better as a business with each passing month. I plan to further grow the business with a number of new employees starting over the next few months,
Thanks
I just want to say thanks – to the Wibblers now working with me (yes, that's what they are called) and to everyone that has helped me as a freelancer and then Wibble grow to the size it is over the last five years.
Not to get too soppy but I have to say thanks to my wife, Aisling. On quite a number of occasions I was not contributing equally to the household costs in year one – she supported me both financially and mentally to continue with the business when times were tough.
Here's to the next five!

– Paudie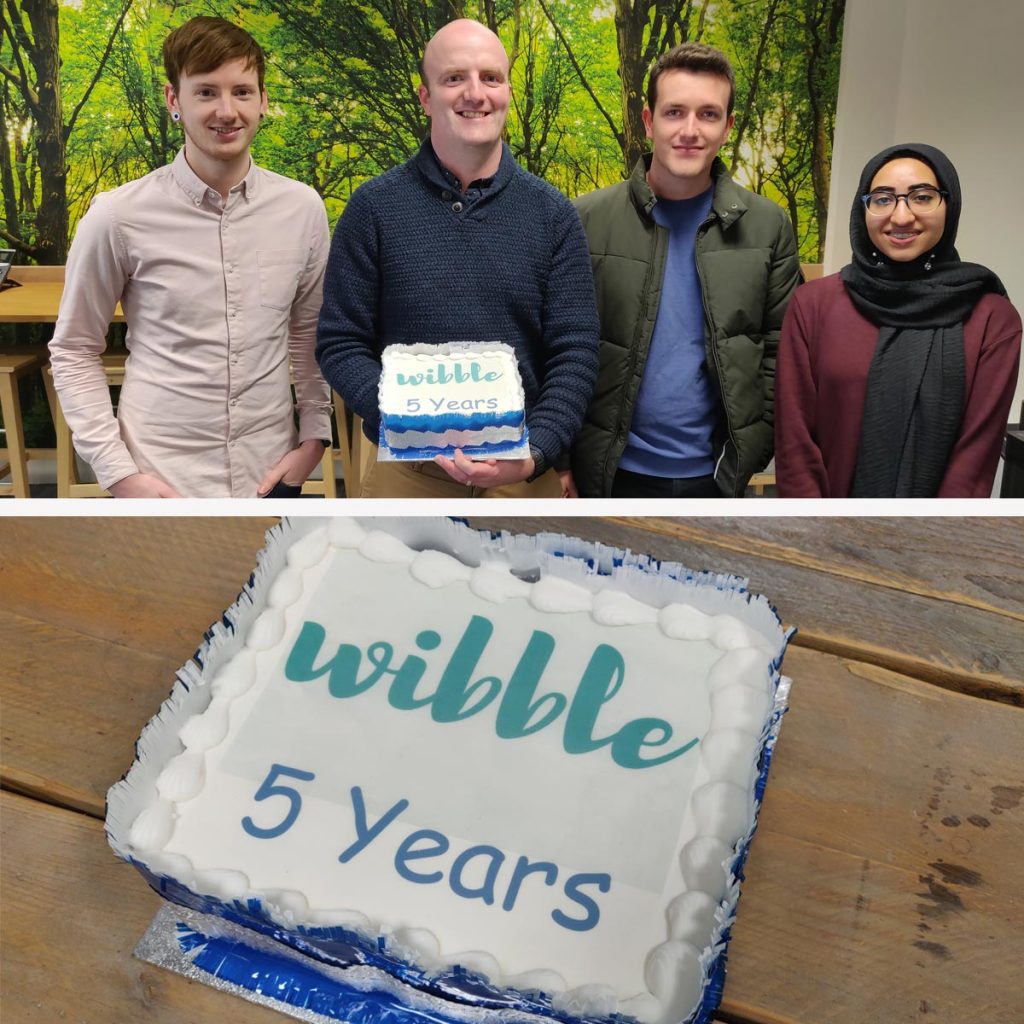 ---
Share this blog post
Paudie Fearon
More from author