Case Study: Specialist WordPress support & management for Aisling Events
Wibble have a long reputation as an expert WordPress development studio. We have created custom themes and plugins that have been viewed by millions of people around the world. We started out and continue to be leaders in WordPress design and development.
However, a service that we provide that has really taken off over the last 12 months has been WordPress website management and support.
Clients have come to us that vary in size and their reasons for needing our specialist services can vary also. Some clients are not happy with their current provider, some have set their WordPress site up themselves and are unable to take it any further and some have gotten friends / family etc to set up a WordPress site and need expert help and advice to take the site forward.
One client that came to us a few months ago was the Belfast based Aisling Events. They needed a support service to ensure that their site was patched, secure and hosted on a reliable server. Their site had been hosted on an unreliable, shared server with approximately 10,000 other sites. The site speed was slow and downtime was common.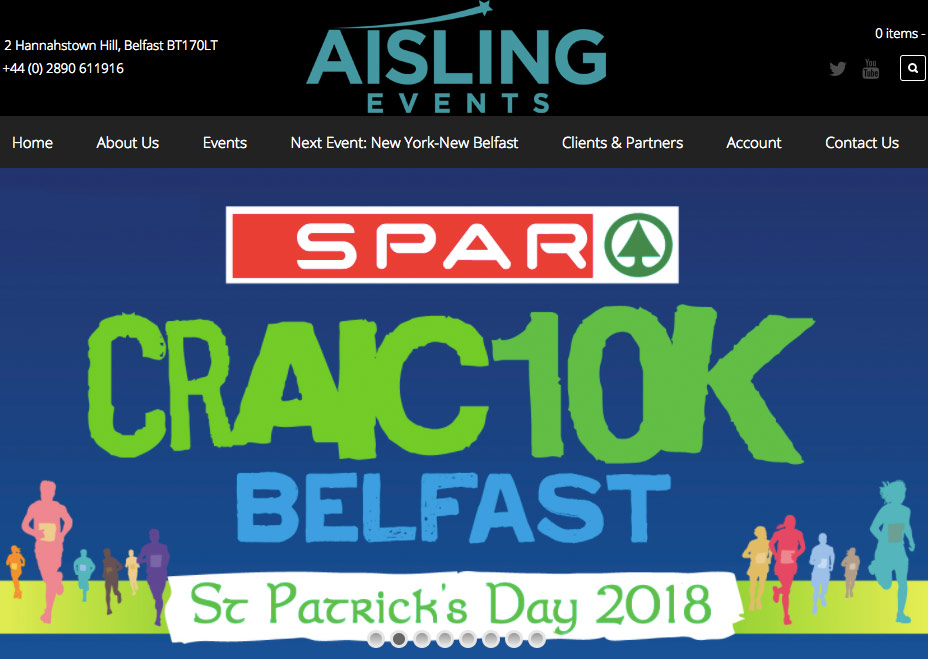 They came to Wibble to fix these issues but also in search of a support service to add content and make changes to the site. Wibble are now a full web partner for Aisling Events providing hosting, security, backups, patches along with content management and development. Aisling Events have full access to the site but, like many of our clients, utilise us to even manage their content and changes, as their time is better spent on their own business, not worrying about all of this along with patches and backups.
Since the takeover, the site has seen a huge decrease in load time, a removal of security holes and are now protected against DNS issues by using a reliable, remote DNS server. We have implemented basic development changes such as code minification, browser caching and CDN usage to improve site speed.
Aisling Events is one of many clients that now rely on Wibble to provide, professional and reliable WordPress management and support.
---
Share this blog post
Paudie Fearon
More from author