An update from Wibble
It's a new financial year and with that a new approach to the growth and development of Wibble. Last year was good, we brought on many new clients and two new members of staff with plans to increase this number by quite a few over the next 12 months.
I've made the decision to commit to more communication from Wibble through our own blog – I'm very proud of what we are doing and where we are going and want to tell people about it more. So, I plan to blog about the internal workings of Wibble on a more regular basis – some good things and some bad, it won't all be marketing spin.
New Wibble site launched
This is a big one! We had been sitting on our previous design for over two years – a long time in web design terms. It really didn't reflect the scale and scope of the business and how much we had changed in those 24 months.
We worked on improving every element of communications within the site – placing huge emphasis on the services we offer and the clients that we work with. I am very proud of this small studio that consistently punches above our weight and the old site was something that we haven't been happy with for quite some time now.
It was a massive effort from everyone in the studio to get the site finished as we tried to develop it between client's projects and our increasing number of support hours that we dedicate to our clients.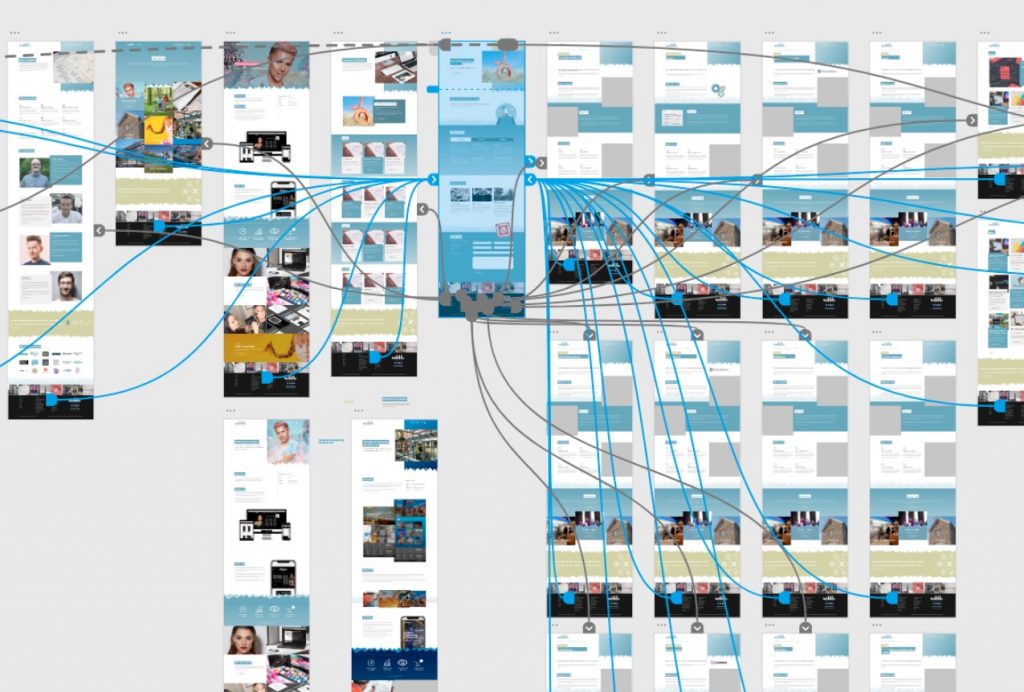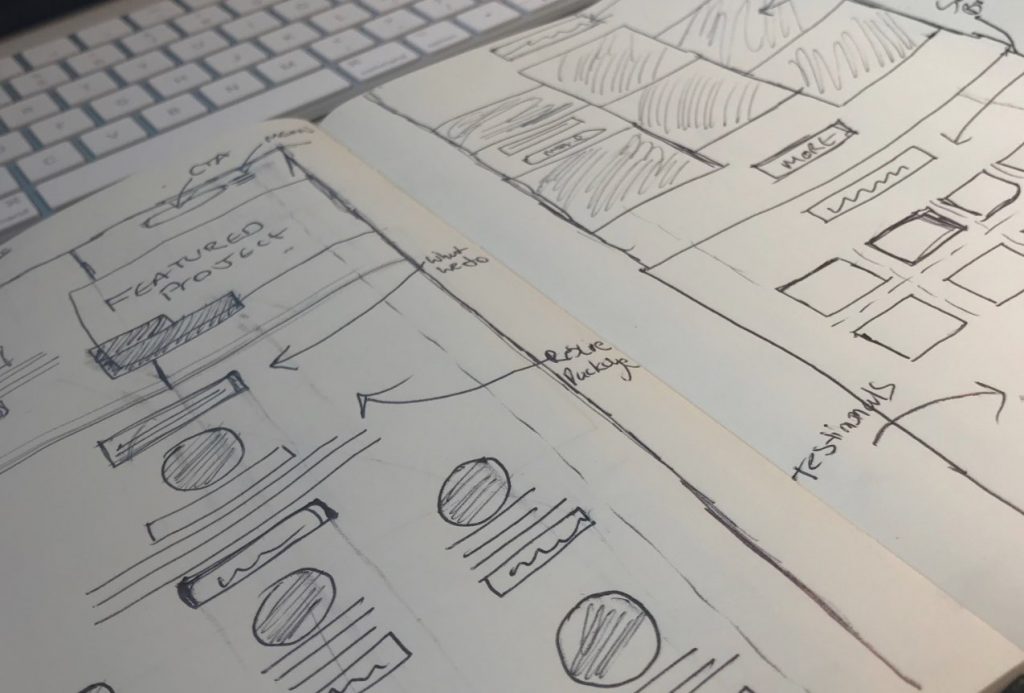 Dean was instrumental in the creation of the wireframes, UI, UX and design concepts – we went through the same process we do for delivering web design projects to clients. We designed dozens and dozens of concepts options and tweaks as we tried to find a concept that matched the overall idea of Wibble. Dean designed and created interactive prototypes to demonstrate user flow and user experience.
It really was a massive undertaking and it, genuinely, is much easier to do client work than your own.
The site was fully developed in-house with the integration of WordPress Gutenberg blocks with ACF and lots of custom functionality built by Stephen and Karl, our two WordPress developers. The developers really concentrated on site speed and this is something we are very proud of.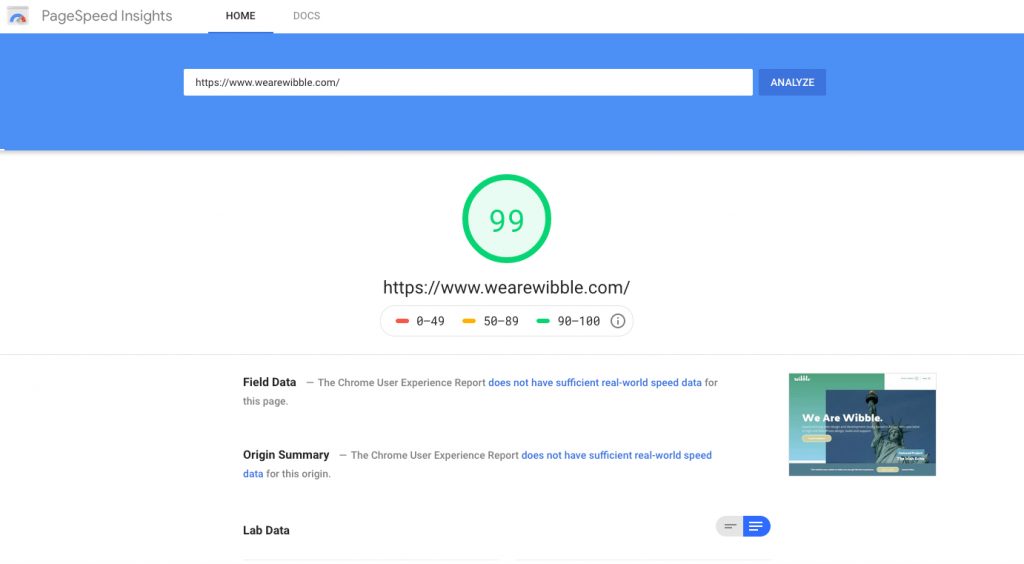 We still have a few things to perfect on caching and image optimisation but this is something we will continue to work on and improve.
A website project is never finished – even if it is your own

Paudie Fearon
A new Wibbler
We have started the process of recruiting a new web developer as we continue our steady growth. It's a really tough process and there are currently 50+ applicants for the role.
We hope to bring them on board within the next few weeks – we have a number of big projects in the early stages of production and they will be a key asset to getting these completed.
Pitching at the Belfast Telegraph awards
A few days ago, I was standing up in front of 450 people and pitching Wibble and the Wibble Rescue Package to a room of the who's who in business. We had one minute to deliver a succinct and clear pitch in an attempt to win £4000 for the business and a place in the Ulster Bank Accelerator.
This is very much a task that is outside of my comfort zone and one I would like to avoid but it was a good learning experience and got lots of exposure on the night and in the media.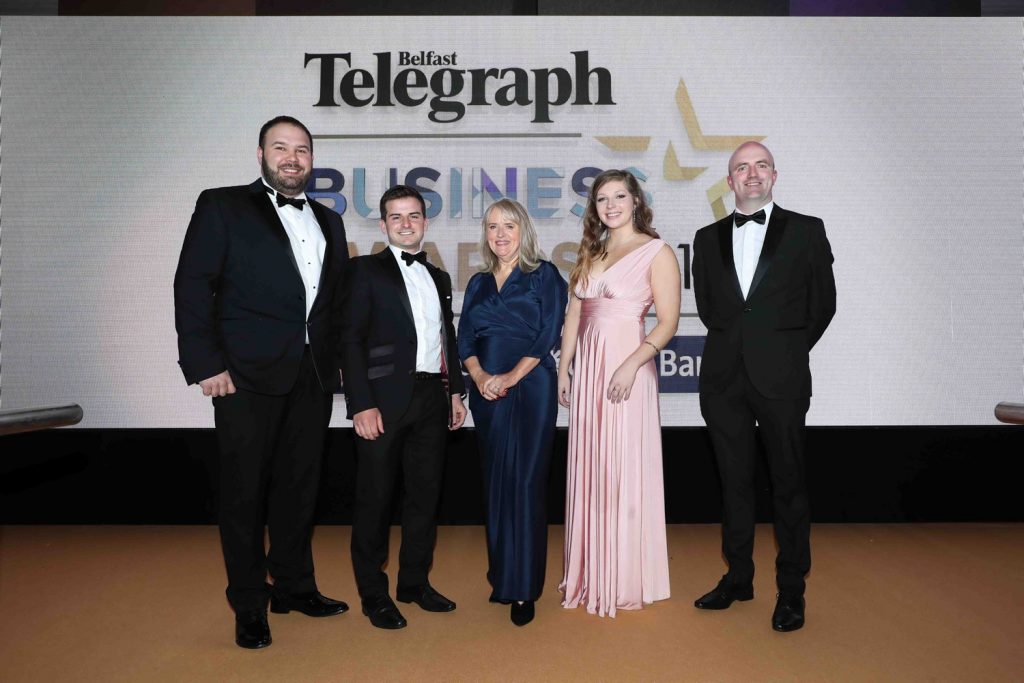 Unfortunately, I did not win the competition – that honour went to Stephen Beck of Zero Waste Biotech. It was a huge honour to be chosen to pitch and it was great to hear the feedback on the night from those in attendance.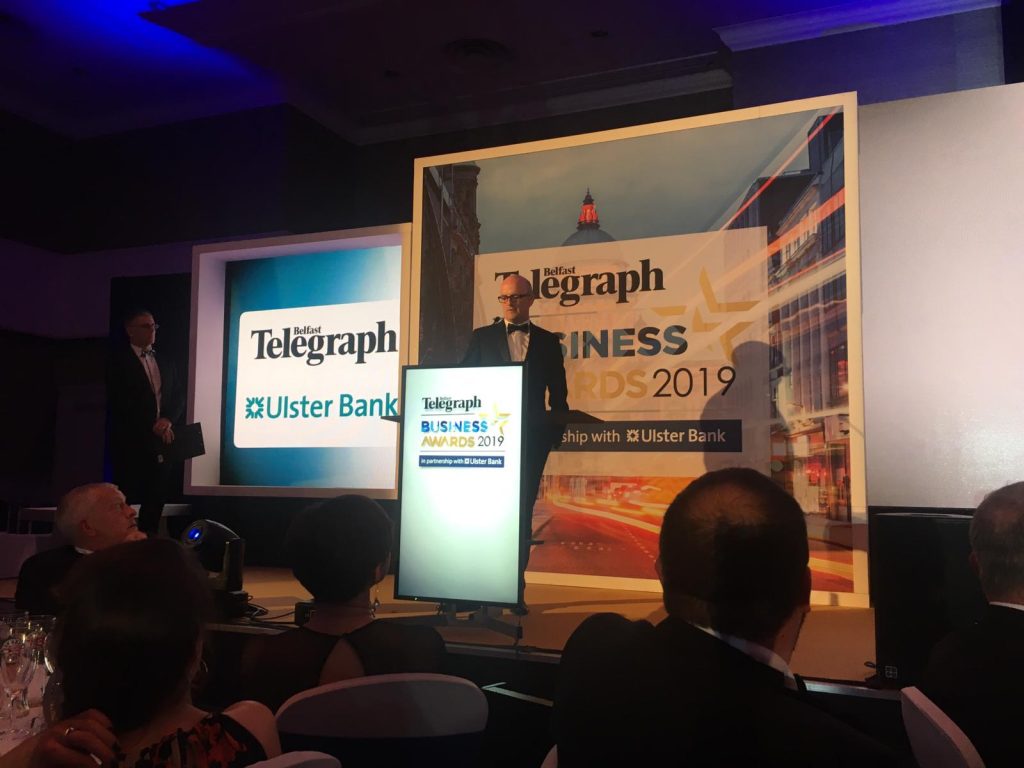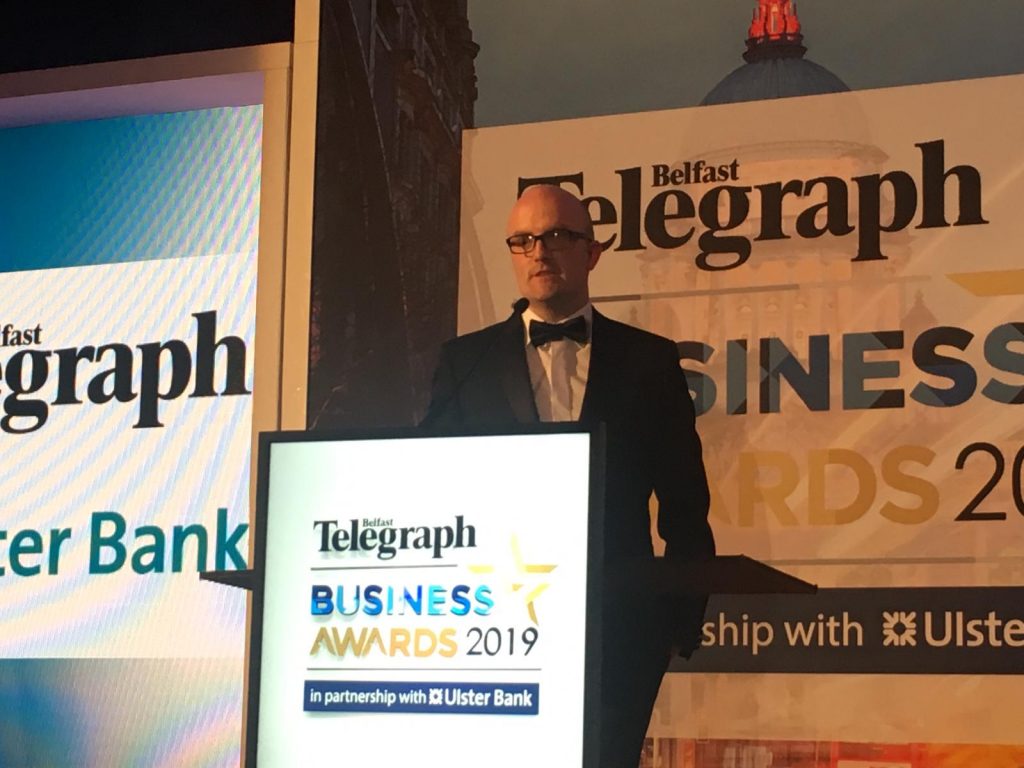 Conclusion
The last few weeks have been a good mix of success and growth with a few disappointments along the way. Wibble is moving in the right direction and I am pleased with the progress we've made.
---
Share this blog post
Paudie Fearon
More from author