Wibblers go to WordCamp Dublin 2019
October 2019, Paudie and his gang of misfits are heading south to take on WordCamp Dublin. It was my first time at a WordCamp and we all had our set goals to get out of the weekend. For me, it was to improve my understanding and further my knowledge of WordPress. For Paudie it was to not let the nerves overcome him, as Ireland played New Zealand, and he had a speech on Sunday. And for Karl, to at least get to fly his drone once, to justify bringing it.
Not only was this my first time at a WordCamp but my first time in DCU, and I have to say it is an amazing looking campus. The day started out perfect too, free pastries and coffee on arrival to satisfy my over compulsive eating ( I swear it's training to be a competitive eater), WordCamp was off to a great start. The talks began with an opening speech from the event's organisers and volunteers, who did a brilliant job of organising this year's events.
The first talk by Damien Carbery was about his approach to debugging in WordPress. He spoke about the benefits of keeping commit logs on your repo's and the built-in changed CSS feature Firefox provides in its developer tools ( another reason why Firefox is best ). One method he talked about was displaying debugging on a live site to only specific IP's. This, in particular, is brilliant for us as some of our sites may not have a staging site, therefore only allowing the developers to see debugging on a live site with a few lines of code in the wp-config file, couldn't be any handier.
Kayleigh Thorpe was next, and she spoke about dealing with a hacked WordPress site. As hosting providers ourselves, it was good to see that our methods of daily site backups and shield security were considered a must in protecting your site from hackers. One of my favourite talks came from Enrico Battocchi, who built the ever so popular Duplicate Posts plugin. He talked about the difficulties of being a solo developer with time constraints, his love for giving open-source plugins to the WordPress community and a story about the time he almost crashed 3 million websites.
It was time for a break, for myself and Paudie it was time for rugby. WordCamp wasn't going to get in the way of us watching the match ( in hindsight it was a match we could have skipped ). We thought we'd be sneaky and hideaway watching the rugby at the back of the break area, but it's hard to be subtle when you watch rugby with Paudie. Needless to say, we got caught out.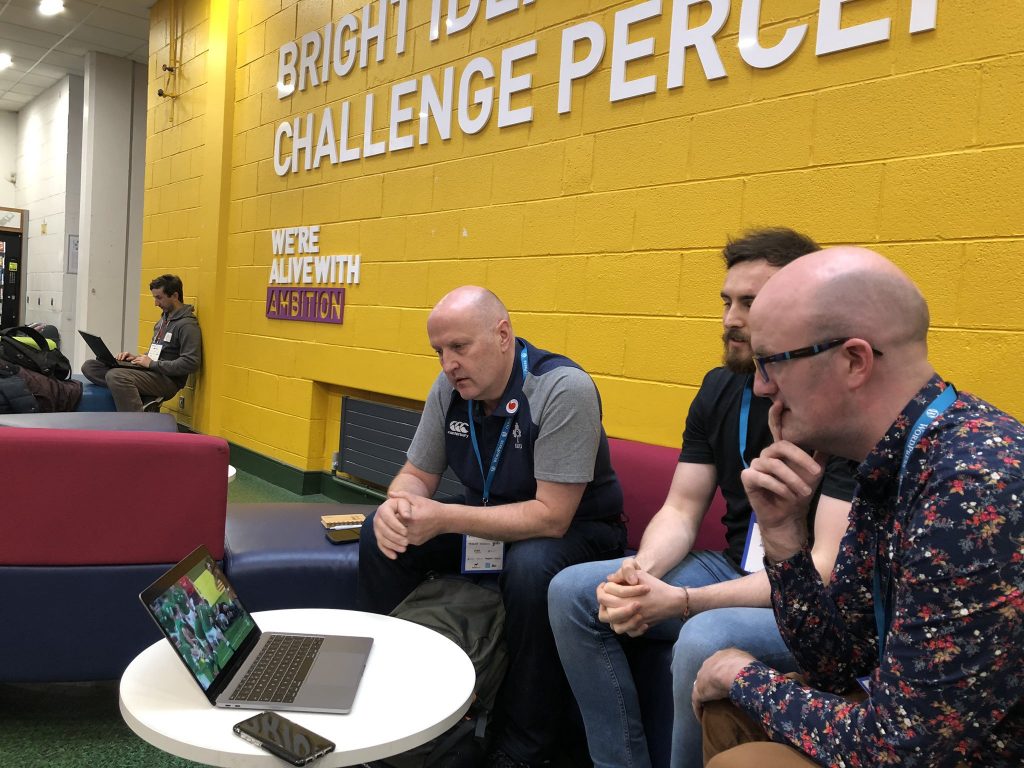 Handy enough, after the rugby it was lunch. More lovely food provided by ZEST catering, I now have a new found love for Ballymaloe Relish! More talks after lunch by Craig West. In his mini-workshop, he demonstrated the techniques and benefits of decoupling WordPress. This is was particularly interesting for me as our development team already use decoupled WordPress in the creation of our CRM, Project EVE. This is something I would like to improve my skills in and to help in maintaining Project EVE.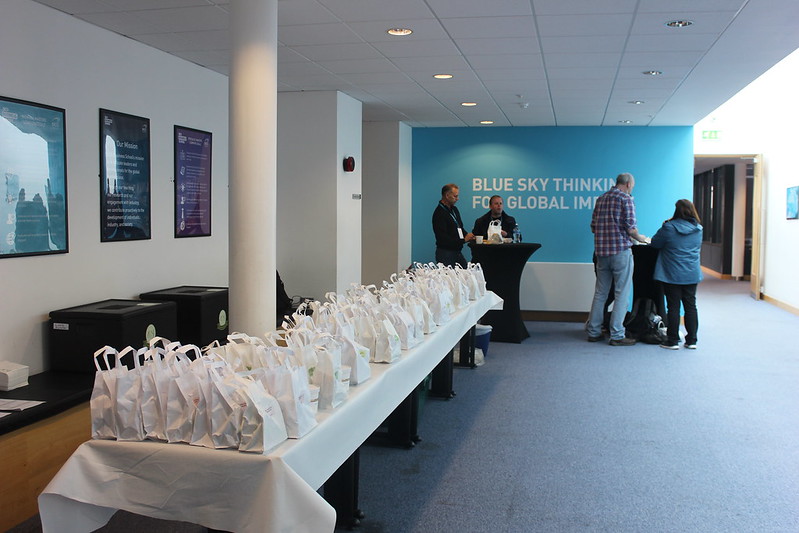 The last talk of the day was from the ever so eccentric Martin Splitt, a developer at Google Switzerland. He spoke about the benefits of using a 2-factor authentication and why a password manager is a must. Would you believe that in some big companies they used admin as their username and password, secure right? He provided links for Googles 2-factor plugin development repo, so we plan on trialing this out on some of our in house projects.
After a few closing remarks, day one had come to an end. Off to the Odeon Bar Dublin, for the after-party ( nerds can party too ). I'd love to say we pulled an all-nighter and were drinker till the early hours of Sunday morning, but unfortunately, that is a trait I leave behind in my uni days. I wouldn't have been as tired if I wasn't up at half 5 waiting for Karl to pick me up. He said no later than 06:20 am, so at 06:50 am Karl arrives. I got my revenge as I completely destroyed him in a few games of Fifa back at the Airbnb.
Day 2 started bright and early with an over-enthusiastic opening speech from the organisers, normally I have no problem with this but for the majority of the hungover/zombified attendees, it may have been a lot to handle. I'll take one of the coffees they were drinking! Our first talk of the day came from Rui Cruz. He spoke about the methods he uses to secure his client's WordPress sites. Plugins are the most exploited vulnerability, and he advised cutting down on your sites plugin count. If it does something you can code yourself, just do it! He mentioned that one site he took over 100 plugins and he was able to cut it down to 20.
Rui talked about removing your WordPress version from visibility and disabling the editing of core files from the WordPress dashboard. This can be done from a few lines of code in the wp-config. I noticed a lot of the talks explored the full features of the wp-config file, I'll be taking this new-found knowledge and using it in my future projects.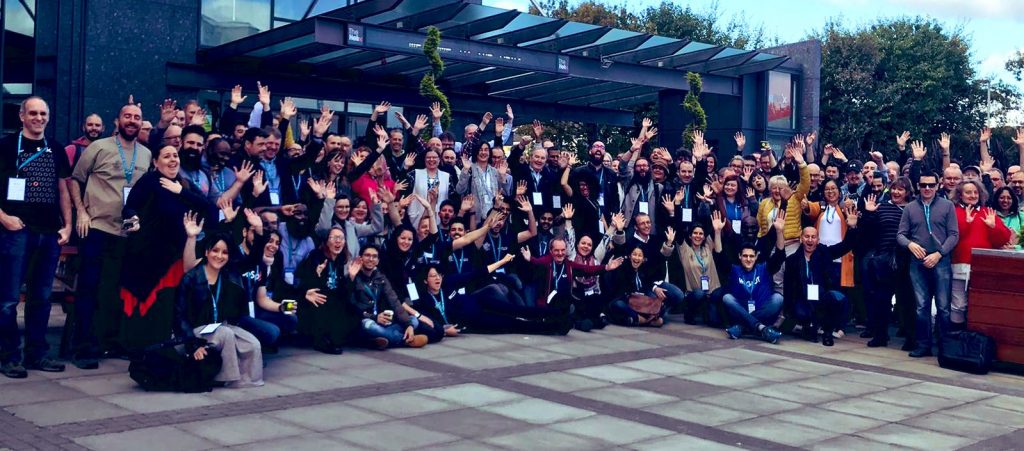 After the mandatory group photo, it was time for the lightning talks. A great concept of short quick-firing 15-minute talks, which saw great talks from a former rockstar turned WordPress developer, a CSS wizz and the biggest talk of the event, Paudie's talk, Building a bespoke CRM to scale Wibble. He held it together grand and it was a great speech showing off the work Karl and Dean have put in to make Project EVE a reality ( secretly I wanted him to laugh during his talk ).
Unfortunately, the 2 days had taken its toll on us and it was time to hit the road. There was only so much my backside could take, sitting in those lecture chairs, it was giving me PTSD of the awful chairs from uni. That aside, I would like to thank WordCamp Dublin on behalf of Wibble for a great weekend of sharing knowledge about WordPress and its vastly active community, also couldn't turn down free food and drinks. We will definitely be back, I saw WordPress Europe 2020 is in Portugal. Paudie I'm officially putting my name in the hat for that, but strictly for work purposes of course.
The full gallery of the weekend can be found here.
A side note, we stopped off at Bernish viewpoint for a brief history lesson from Paudie, and with the sun setting perfectly over the mountains behind us, it was a perfect evening for Karl to drive his drone. Turns out we all achieved our set goals for the weekend!
---
Share this blog post
Adam Cherry
More from author