Wibble Support: Add a Signature to your Wibble WebMail
Wibble offer a range of services, we have built up a reputation of being WordPress experts and web design and web development professionals. A service that we have offered for quite some time now, however, is email hosting using our highly reliable email hosting service. We offer an email mailbox solution that has a massive 25gb capacity and has a three-level spam filter in place.
This blog entry is dedicated to providing a simple tutorial on how to add a personalised email signature in the webmail service that we provide.
Login to your Wibble Email – our webmail login is at our secured page: https://webmail.wearewibble.com.

Click the menu icon in the top right corner beside your name & Click settings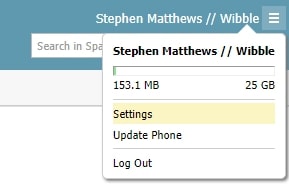 Click 'Composing email' on the left of the pop up & Click the tab that says 'Signatures'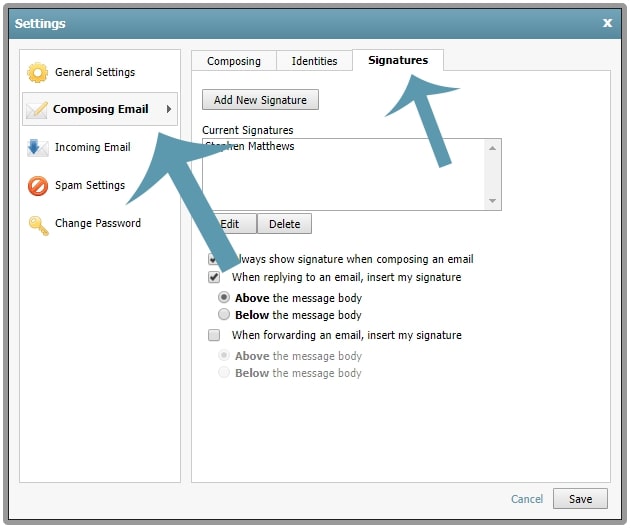 Click Add 'New Signature'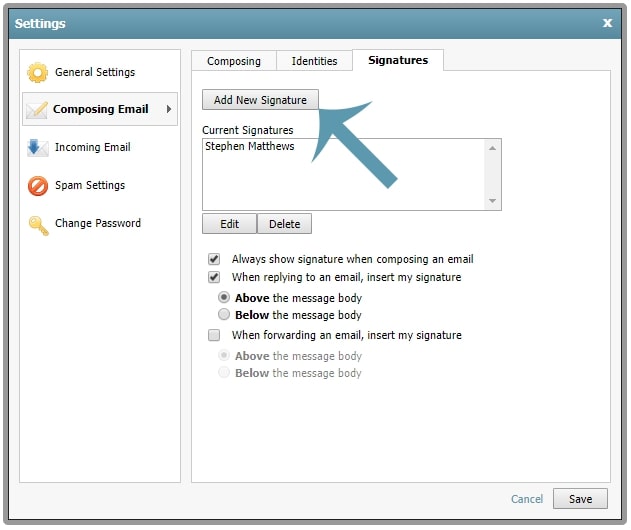 Give the signature a name and put the info in there – text, images, links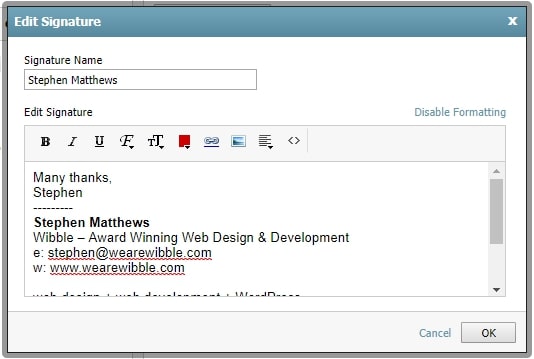 Click 'OK'
Choose all the settings you want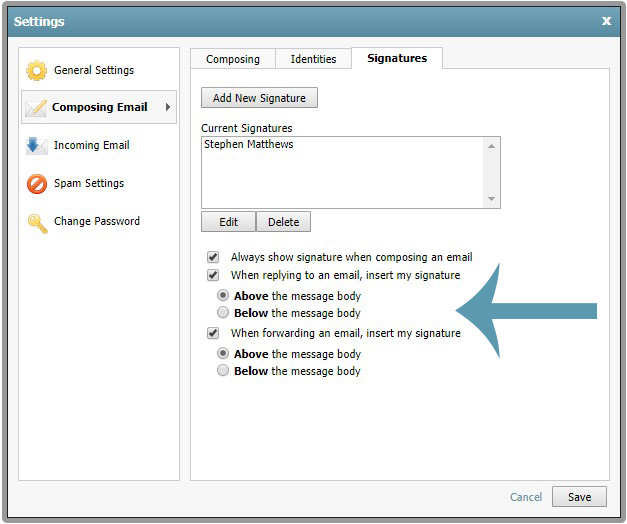 And click "Save'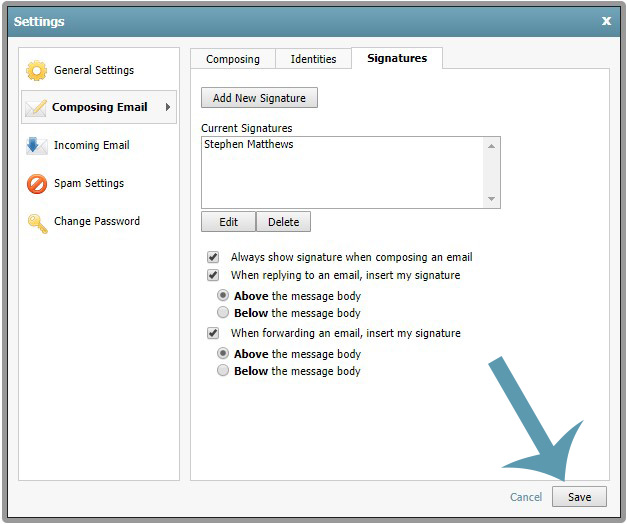 It should appear as your signature in each email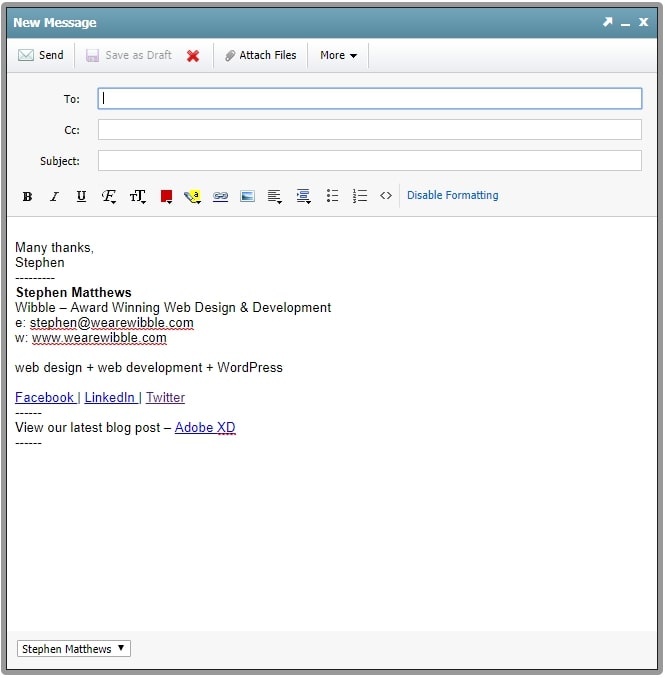 We pride ourselves on offering simple solutions to all your web problems, and providing a simple personlaised email signature like this.
Wibble offer a range of services including web design, web development plus others that can be seen on our services page.

---
Share this blog post
Stephen Matthews
More from author