Chloe – One month as a Wibbler
Wow, how have I been working a month at Wibble and what a busy month it's been. It has gone by faster than I thought, which is a good sign. But let me start by telling you a bit about myself. I am from a small town where everyone knows everyone and is filled with hairdressers, pubs, and takeaways. It's not all bad except the Wi-Fi! Just last year I completed the BSc (Hons) in Interactive Multimedia Design degree, where my time at university was designing and developing web applications using HTML, CSS, and PHP.
It was International Women's day this month and this got me thinking about the reasons why I chose a career in Web development which is considered to be a male-dominated environment but is now starting to become popular for girls too with so many meets ups in Belfast. I love creating and making things, anything from drawing, painting and even cooking (although there have been few damaged pots and pans we will blame that on the quality of them but the food turns out good which is the main thing). My love for solving puzzles such as sudoku. The fact that I get to spend my day creating things and solving puzzles is very rewarding to me and makes me very glad that I chose this career path.
What have I been getting up to
The work at Wibble is certainly varied and my time so far has been busy with no two days the same. Part of my day is spent responding to client tickets by answering their queries for their websites and pushing any changes they need for their website. Part of this is also updating the different plugins that help make the websites run smoothly and efficiently. There is so much more to a web design company than just designing and developing a website, but also the technical support that the clients will need, which is called the Wibble Support Package. I met with my first client who wanted a new layout to display their summer schedule and make it more appealing.
In my short time, I have been involved in several projects. These projects are the sort of projects that are the challenges that I love to tackle. I am currently developing a website for a business called HIPerformance Consultancy which aims to support athletes, coaches, pupils, parents, and staff across a range of areas, to help them improve performance. It has been great to use some of my skills but to also gain some new ones.
What I have learned
In my short time at Wibble, I have been introduced to many applications that help make the workflow more efficiently such as a new CSS Framework called Tailwind which helps make developing the look of the website quicker. This is starting to become my favourite CSS framework but that is my opinion and there are other CSS frameworks available. See in this blog to find out the other CSS frameworks available.
To help collaborate on our projects we use Sourcetree which is the visual interface that helps make Git easier by being able to see all of your repositories and keeping track of all the code changes made. It also makes Git commands easier as they are a click away – Bye Bye having to memorise the different Git commands. But the most important thing especially now with Covid-19 is that I have learned is that communication is key and having all the different tools such as Slack, Bitbucket, and Toggl help make communication and seeing what we are doing easier.
Before I thought WordPress was just installing a theme and changing the content but the team at Wibble have opened my eyes that WordPress has much more to offer. This has definitely been the biggest of them all and has been made easier at Wibble because of the team and the resources they offer. They are always on hand to answer my questions no matter how dopey I think they are. (Thanks for the patience)
The Big Lights of Belfast
Whilst living in a small town is nice, it is great to be in the hustle and bustle of Belfast and seeing different faces every day.  They say that the Cathedral Quarter is the creative and cultural heart of Belfast and I see why. Having some of the most stunning buildings that are filled with history, some of the cool graffiti art and the lively atmosphere. This makes the walk to the bus more interesting and is very beautiful especially with all the lights at night.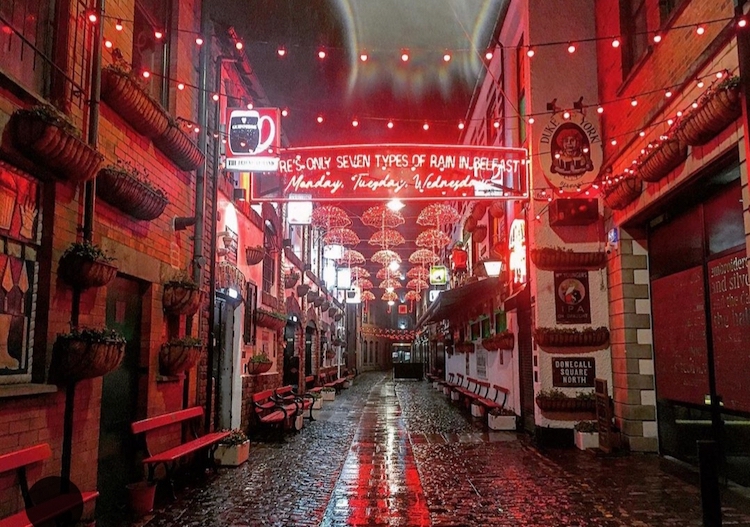 If that wasn't enough Belfast is not short on places to eat which won't be good for my waistline but oh well. But with so many places to choose, how do you decide where to go? Luckily, Wibble are full of knowledge on all the best places to go, so who needs TripAdvisor. I may not know all the cool trendy places to go but I am looking forward to getting to know them. While I may not be a fan of coffee and prefer tea or hot chocolate, the place to go for the coffee lovers at Wibble is Established Coffee where they offer all different types of coffee. I have to admit the smell of the coffee is appealing, so who knows I may become a coffee drinker.
For me, a Thursday isn't a Thursday were a cheeky trip to Established isn't on the cards to have a Guilt Trip Donut. Every Friday we are treated to breakfast, where avocado, poached eggs & sourdough has become a bit of a favourite of mine.
The best part of Friday Breakfast is hearing what everyone is getting up to at the weekend. I need to up my weekend game as some of their plans are awesome.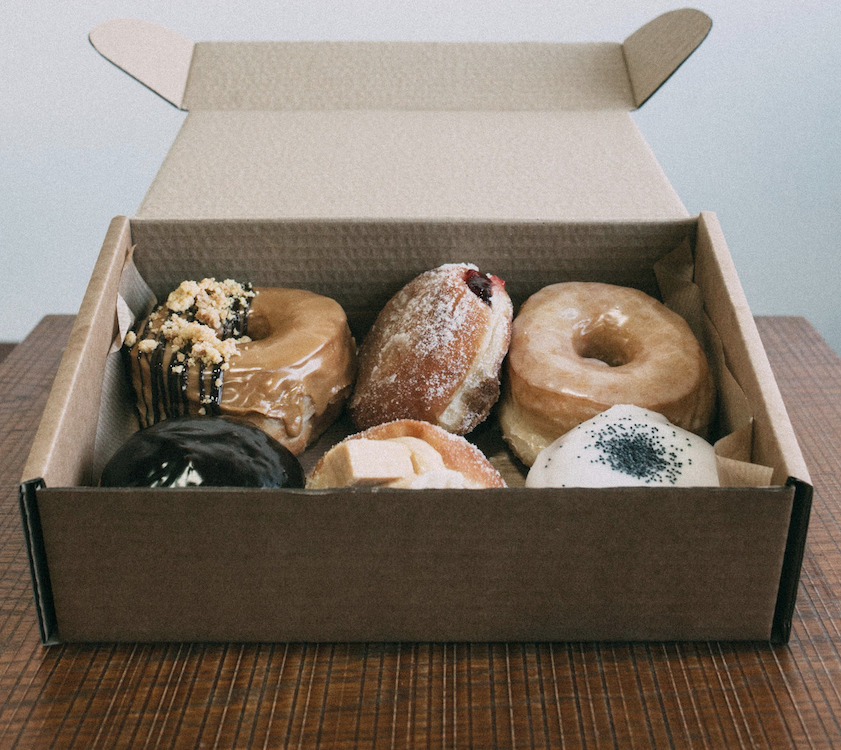 Overall
My month at Wibble has been one big learning curve. Being part of a small and talented team has its benefits with the opportunity for feedback that will help you improve and grow as a developer. I'm looking forward to tackling new challenges and a wide range of new and exciting projects while continuing to learn and grow as one of the team at Wibble.
---
Share this blog post
Chloe Harrison
More from author