Project Details
Client
The Belfast Buildings Trust
Website
Background
Award winning project telling the story of Belfast.
The Problem
The client needed to communicate about this massive, cross-community project. The team needed to let people know about performances and updates plus as the performance approached, to sell tickets.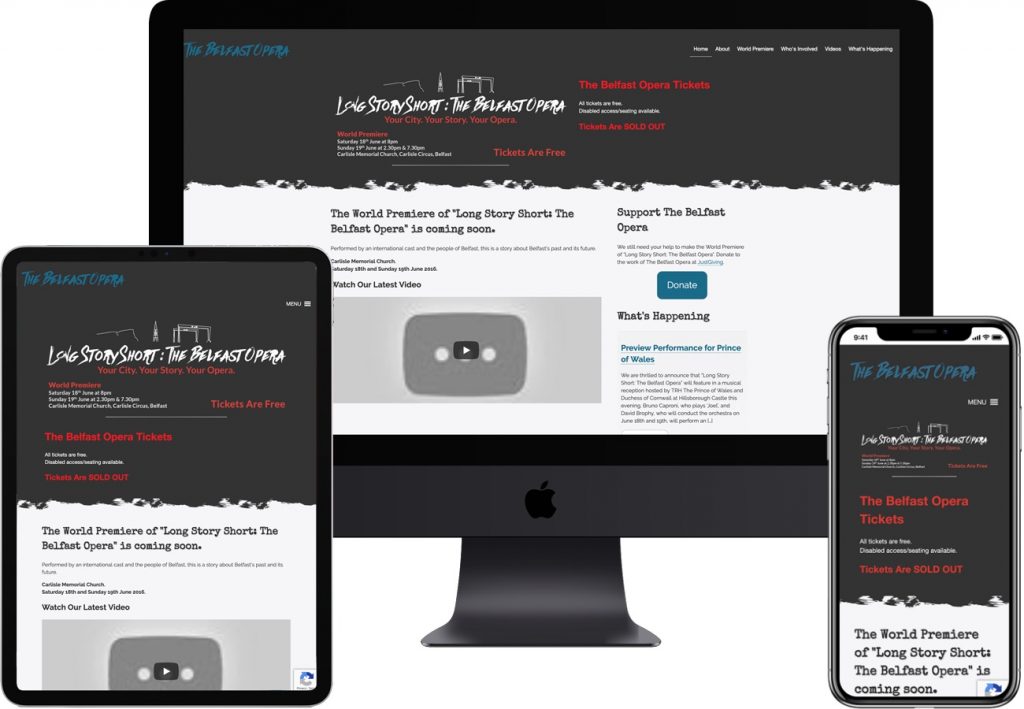 What We Did
We created a new website that was designed to match the well-established branding for the project.
We created a simple means of communication for the team to use.
The Results
Thousands of people, visited, registered and supported the project.
The three shows sold out in minutes.