Background
A large events management website utilising the Wibble Rescue Package – WordPress management, maintenance and support for your peace of mind.
The Problem
The Aisling Events website was on an old media temple server and was in need for some upgrades and security reviews. The site was running on PHP 5.4 which was slow and lacking in support.
Their email server was also running on this server and was being blocked by spam filters due to it lacking in DKIM, DMARC and even lacked a SPF record to help with authentication.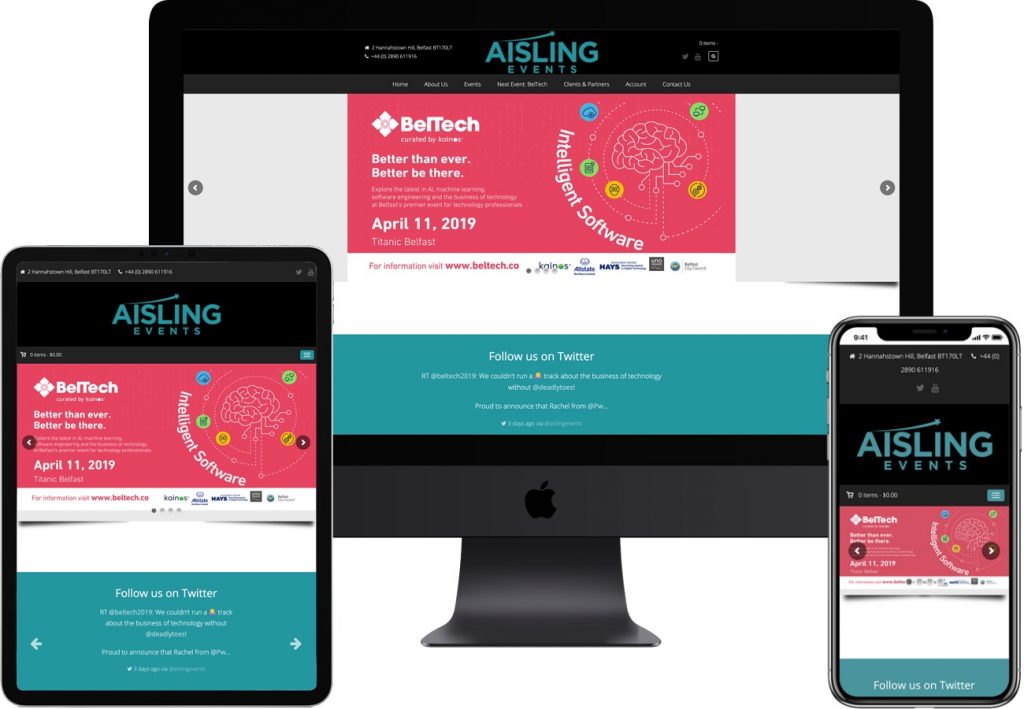 What We Did
We placed the site on the Wibble Rescue Package which saw Wibble take over all aspects of the website's management and set up. We bundled the site up in a range of Wibble services including DNS management and hosting.
We audited the site's security setup and removed a number of issues that were effecting performance.
We migrated all their mailboxes and existing messages to our mail server without any loss in service or data.
We now manage all content addition to the site, utilising the web design prowess that Wibble are well known for
The Results
The site is being served via SSL
We have overseen a 8 second reduction in load time
We removed or replaced over 10 un-needed plugins to help with performance